As a massage therapist or healthcare provider, the desire to help others is often a driving force behind our work. However, when it comes to volunteering abroad, it is crucial to consider specific considerations before deciding on how best to provide your services.
The first step is to conduct thorough research and ensure that you apply to a responsible and quality program. Regrettably, the internet is awash with scams and volunteer programs that do more harm than good in the communities where they work.

The community should directly or indirectly benefit from your work.

It's essential to prioritize the best interests of local communities when considering a volunteer program.
Only qualified volunteers should be allowed to provide healthcare services for volunteer massage and touch therapy programs. Qualified volunteers should possess proper training, education, licensure, and accreditation in the forms of healthcare they are to deliver. The potential volunteer healthcare professional should provide the organization with all necessary accreditation and licensure documents, undergo an accredited and enhanced criminal background check, and sign the code of conduct and volunteer agreement documents.
When working with orphanages or children's care sites, it is essential to consider the impact of your actions. Playing with children may not provide any sustainable impact or healthcare application to help with emotional and physical health or family reintegration.

Facilities that do not require relevant work experience, skills related to children's healthcare or teaching, background clearances, or proof of credentials are major red flags. They may not have the best interests of the children in mind.

Sustainability should always be the goal when volunteering abroad.
Before committing to any volunteer abroad opportunity, ensure that the organization is legally registered, has policies and procedures to protect children, carries out background checks, and provides skills and education to local staff. The volunteering program provided should be sustainable for local organizations and communities.
Choosing an organization to work with takes time.

Look for an organization that has a good reputation among NGOs, non-profits, and within their professional community. If the organization provides care within the children's healthcare sector, ensure they are committed to the health and well-being of all children.

The safety and care of the children should be paramount to their work, and they should have appropriate guidelines in place to ensure that all children involved in their projects are kept safe from harm, abuse, and inappropriate treatment. The organization should require experience from all volunteers and choose professional candidates who are qualified for the position in which they will perform their volunteer service. Volunteers should always be observed and never left alone with a child.
Avoid volunteer tourism and choose a professional organization.

Involving oneself in voluntourism can create a firestorm of issues and problems. It is common practice for companies that operate as individual, for-profit schemes to charge a fee for anyone to become a volunteer, irrespective of their experience level. Volunteers arrive at the project and volunteer in their own way, completely unsupervised, uneducated, or trained. Voluntourism can create significant problems.
Massage therapists and healthcare providers should focus their volunteer efforts on programs that support communities and create a sustainable difference. Conduct due diligence and research thoroughly before committing to any volunteer abroad opportunity. Ensure that the organization prioritizes the best interests of beneficiaries, provides skills and education to local staff, and has sustainable volunteering programs that support local communities.

Massage therapists and health care providers should focus their volunteer efforts with programs that support communities and create a sustainable difference!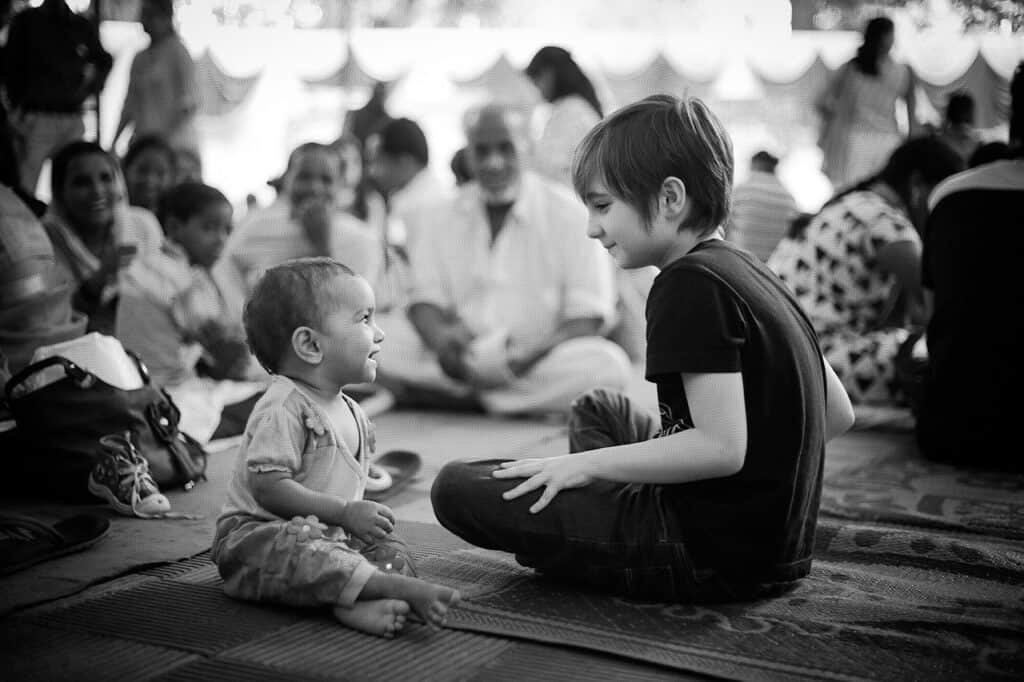 Liddle Kidz® PROGRAMS
We have achieved long-standing global success with our International Therapeutic Exchange Program (iTEP®).
Global Ambassadors are a very select group of professionally trained and accredited healthcare professionals who join the Liddle Kidz® Foundation to create sustainable change.